Email Notification for SanerNow PM, SanerNow CM task: You can now configure to receive email progress notifications for Remediation Job and Remediation Rule in SanerNow PM and SanerNow CM. The notifications are sent during the initiation of jobs and when the jobs are completed, in addition to receiving daily, weekly, or monthly scheduled notifications.
Event-based job/rule execution delay in SanerNow PM and SanerNow CM: You can specify the days by which weekly and monthly scheduled automation tasks must be delayed in SanerNow PM and SanerNow CM. This is useful to defer the deployment of patches by a certain number of days after Patch Tuesday, for example.
Application Restart Post Remediation: We've enhanced the SanerNow PM tool to notify you if applying a patch will trigger an automatic application restart.
Remediation instructions: We have enhanced the remediation instructions to include remediation details and provide reference instructions.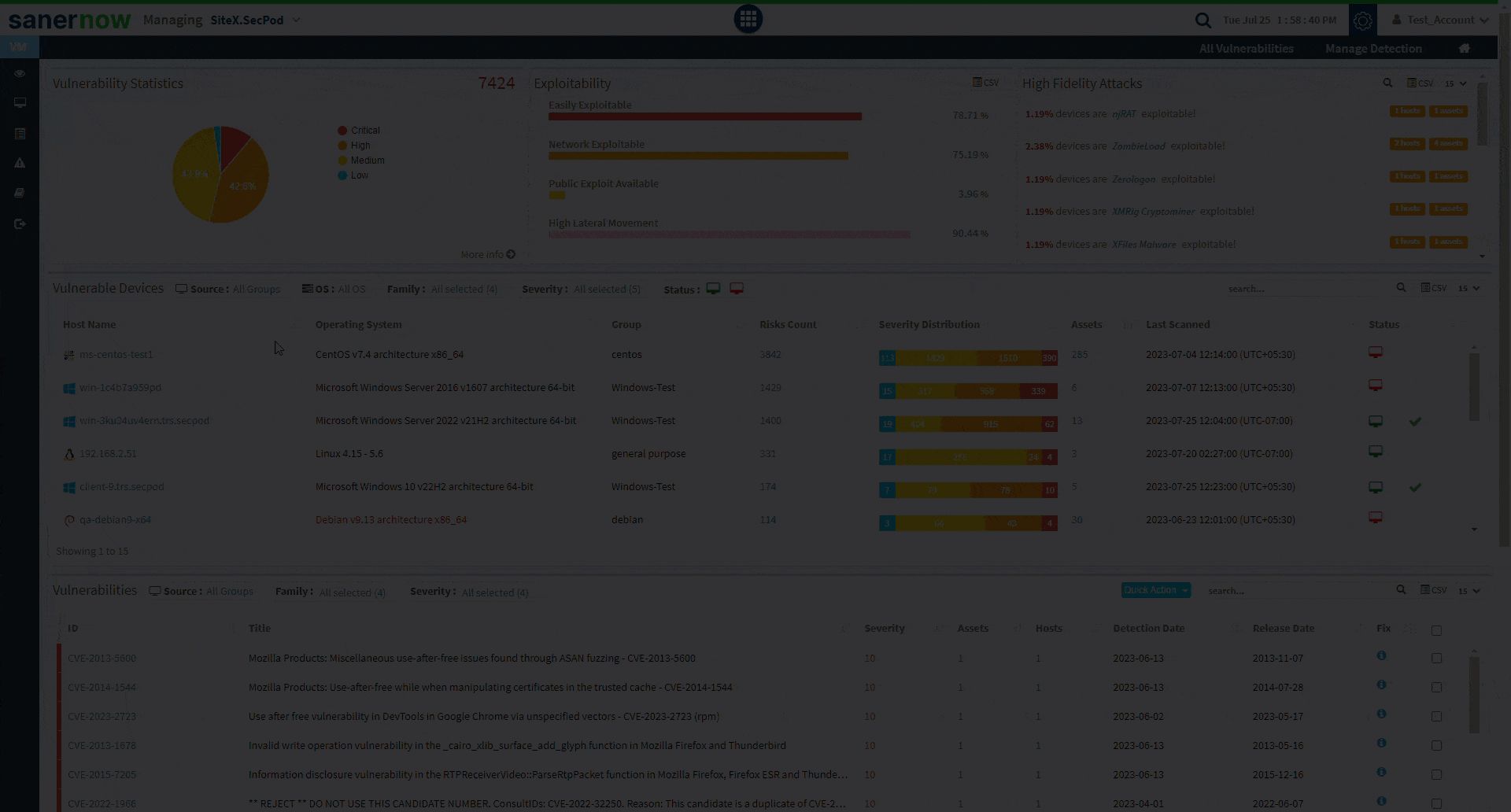 Malware Vulnerability Enumeration (MVE) v2 – SecPod's proprietary vulnerability intelligence library is enhanced to include additional malware and threat intelligence information and MITRE ATTA&CK information.
Enabled multiple CVE searches in SanerNow VM: You can now search for multiple CVEs in the VM tool search bar.